At the Pink Zebra this month, we are celebrating everything pink & zebra (with a little pink cheetah thrown in). I did a little display yesterday and chose some really sweet items. The center of the display is our new in store mascot, Pink Zebra Zoe. She was originally made to display necklaces, earrings and bracelets, but I addes some bows and baby bands to her hairdo. She was donated to us by Serendipity in Katy. Another cute little house filled with handmade gifts and stuff.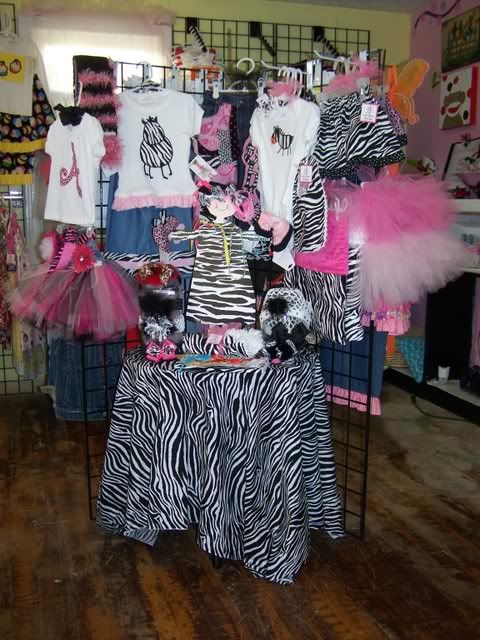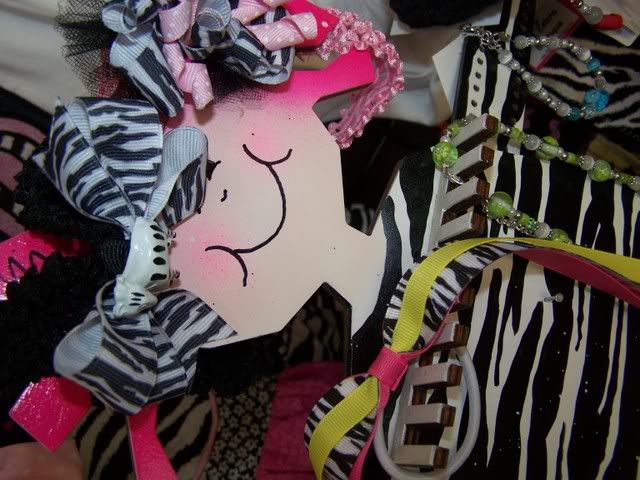 After digging up the pink & zebra, it dawned on me that Valentine's Day is right around the corner!! Oh no!!! Take a look at the pathetic attempt to focus on Valentine's Day....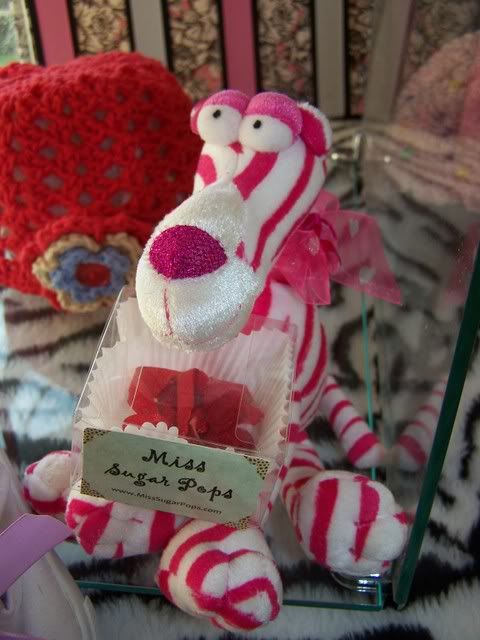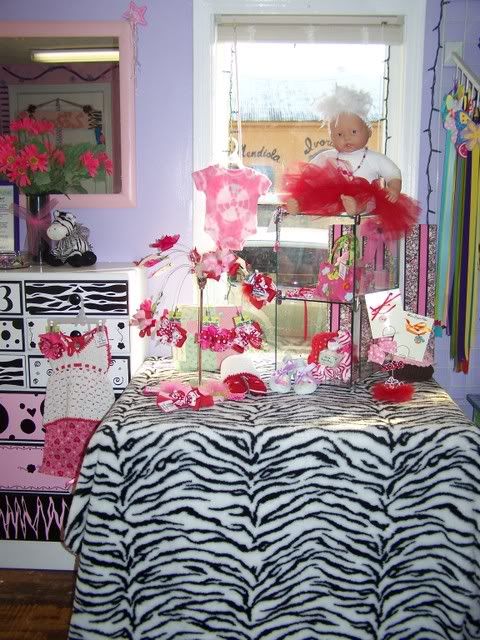 Guess I better get sewin'!!!