I moved to Texas 18 years ago as a die-hard San Francisco 49ers fan. I so totally was NEVER EVER an Oilers fan. But over time, and with the Houston Texans being a new team here in Houston, I have slowly let them into my NFL heart. They now share a spot with my 9er boys. Especially now... lol. They are currently 10-1 this season and there is talk of Super Bowl playoffs and hopefully going all the way!!
I guess that's why I decided to make myself a custom denim jacket with the Houston Texans logo on it. I rarely make anything for me....
I love this jacket and get so many compliments that I have decided to offer custom ones for y'all!!
If you want to order a custom jacket, it does not have to be the Texans... It can be the 49ers, Steelers, Dolphins... NBA, NFL, College... High School. Anything. If I can get my hands on the mascot graphic, I can make it!!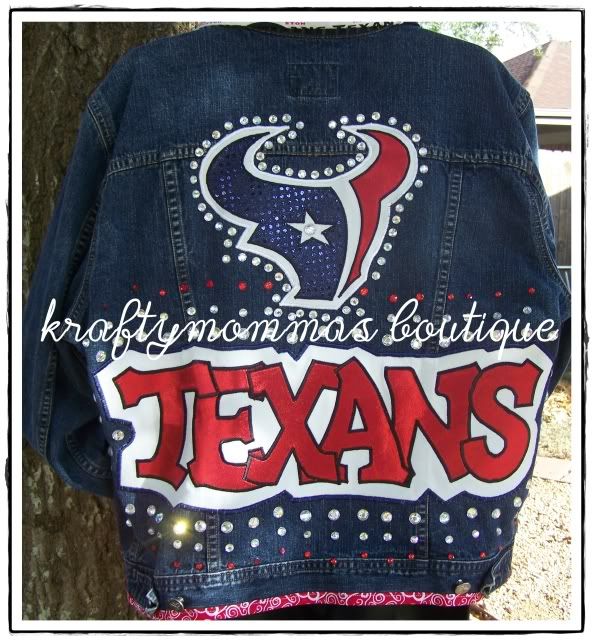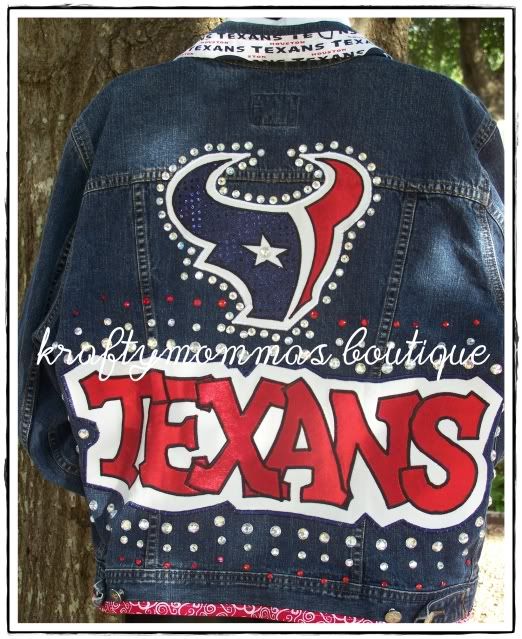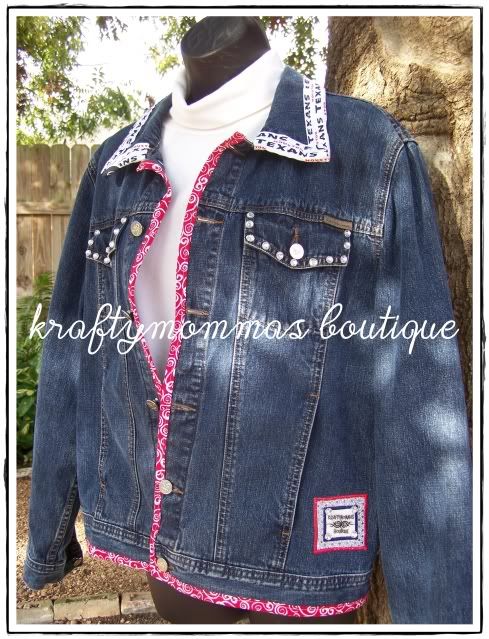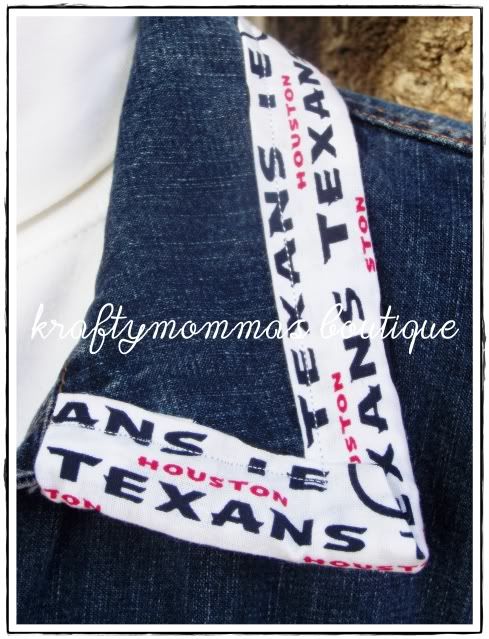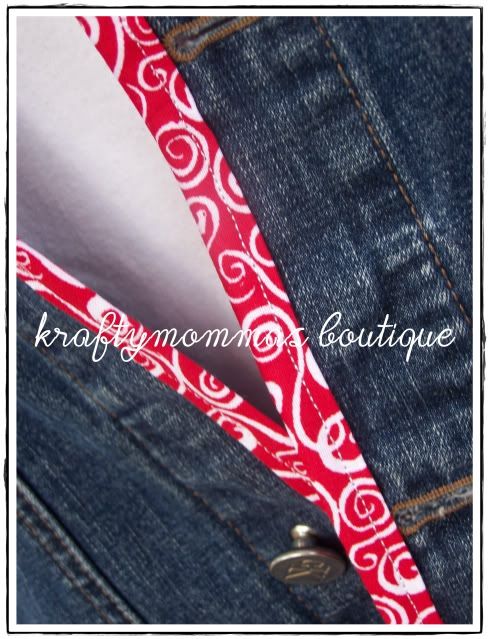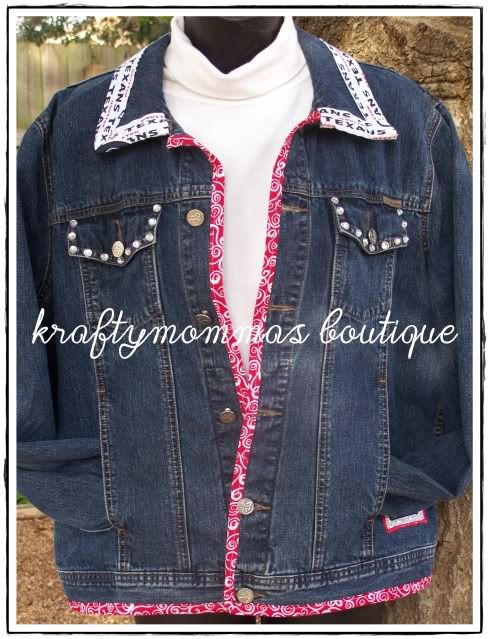 For your custom jacket, $150 if I supply the jacket, $125 if you do.
BUY IT NOW
:0) Trevor
Bringin' denim back!!