Y'all know I create Homecoming Overalls and Denim Jackets. I was invited to participate in the Taylor High Fashion Extravaganza, so I was motivated to create a special Jacket, just for them.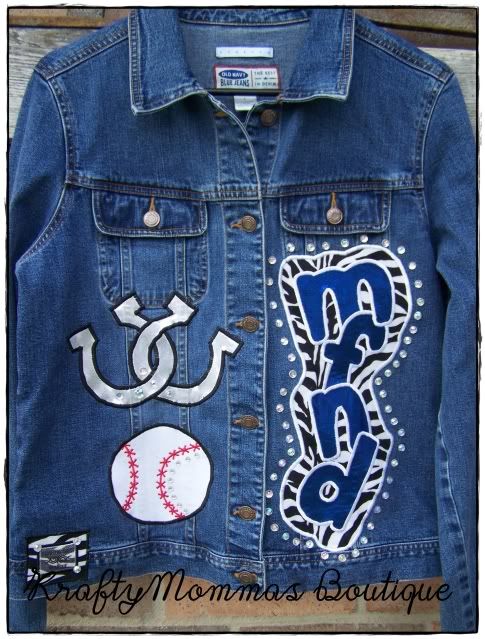 First I made a denim shirt (which, by the way, is still available!!!) and then a custom jacket for one of my Facebook friends. (The jacket is pictured above) I am just going to show off a couple pictures... If you would like a custom jacket, from any school in the United States, you can order one HERE. I will be happy to include your school/team mascot, including, but not limited to, NFL, NBA, Baseball and College Teams. I am even happy to review Company Logos to reproduce on a Denim Jacket. I am always up for a challenge!!!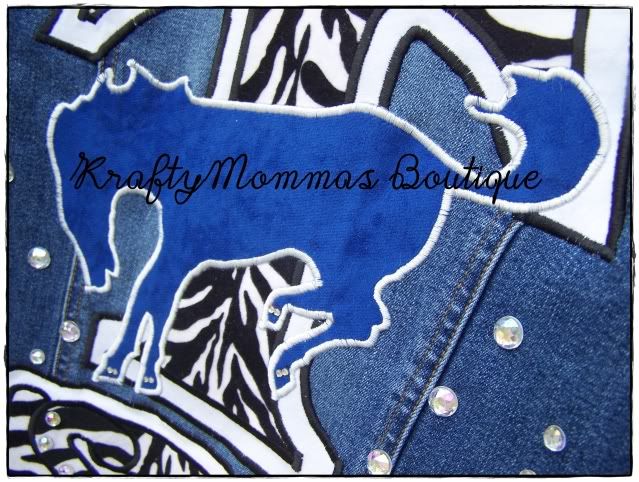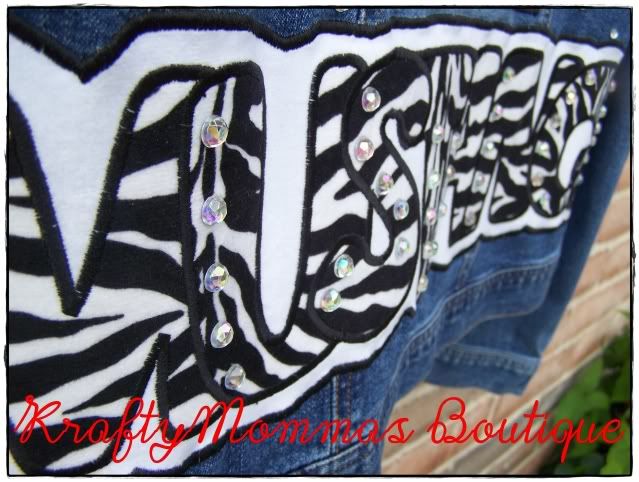 Here is the denim shirt I have available!! It is $70 as is, however, I left the front (which is pearl snap down) blank so it can be customized with a sport or horseshoes or whatever you dream up!! The size is M/L and is great for a teacher or Mom!! Also a great gift idea for that hard to buy for lady in your life!!!

These spirit items were made for the show I attended, but I am happy to make designs for anyone!! Just ask!!
=:0)