So cool!!
The three girls I am making Katy Taylor overalls for all are on the Golf Team, so I had to come up with something unique and totally theirs. I'll share the pictures. I hope you love them!!!!
The golf club..... (I love the little patch of grass. Hee hee)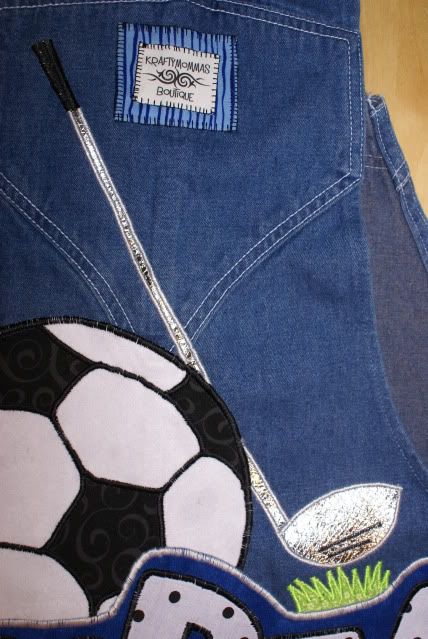 And the hole, complete with little flag!! On the bottom of one leg.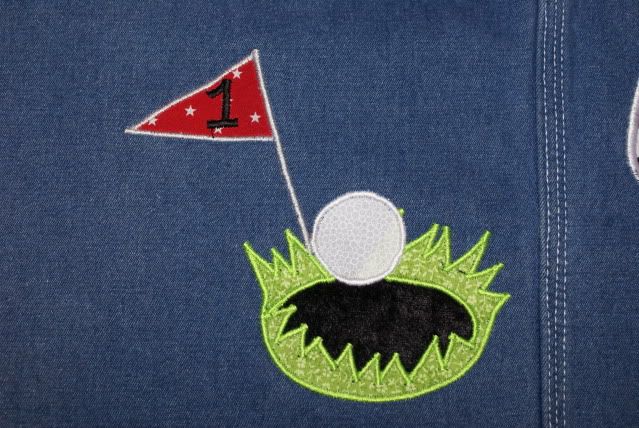 Taylor High School Overalls need to be ordered by Friday, September 16, 2011. That is NEXT Friday!!! Utilize the DEPOSIT TOOL on my website to ensure your spot in my line up!!!