As you know, if you follow my blog, I am an applique artist. I design and make wearable applique art for you. I specialize in custom made Homecoming overalls for high school girls to wear to school on Homecoming Friday to support the gianormous mums they wear here in Texas. But that is only for a couple months a year. So, I thought of another way for Moms and girls to show their school spirit at games and around town.
Custom School Spirit Denim Jackets.
Check out this one for Katy High School: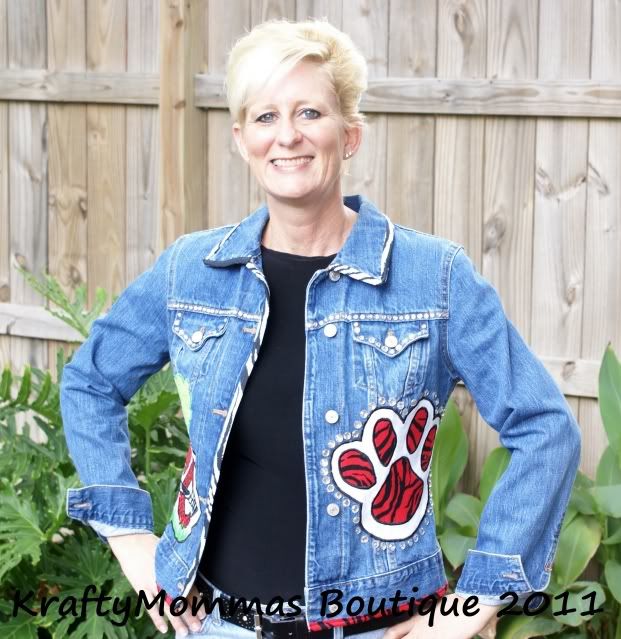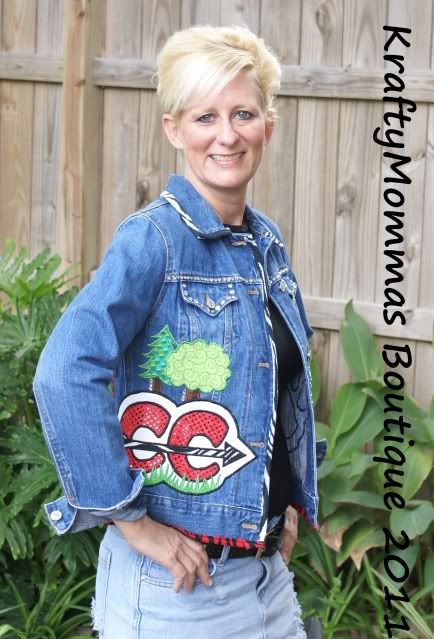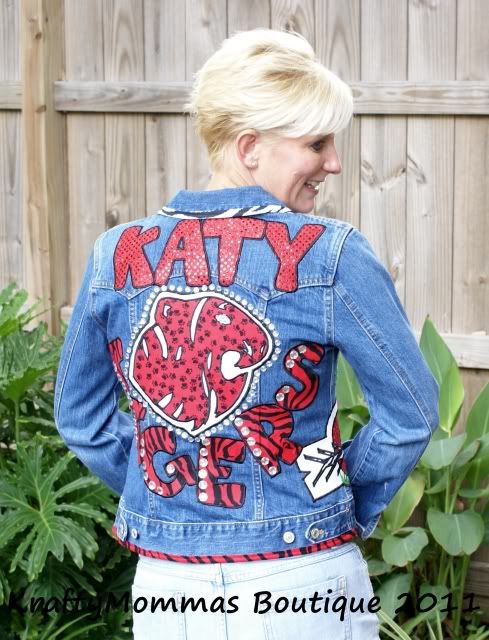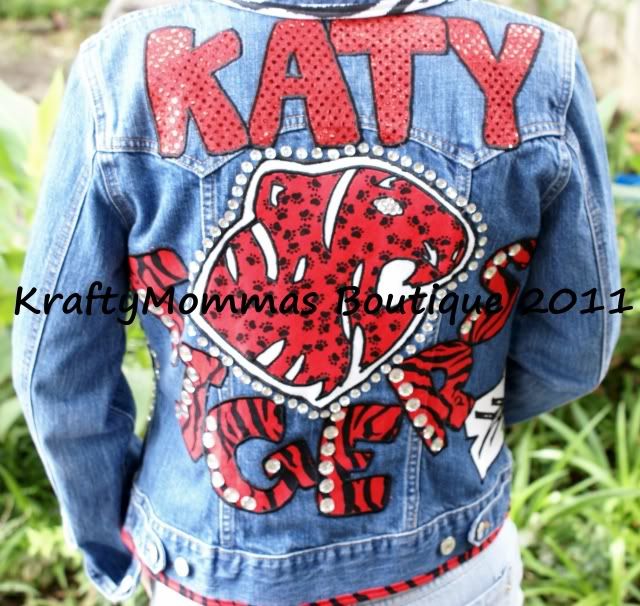 My favorite element of this jacket is the Cross Country emblem. I had fun adding the grass and trees that all you runners know about when you run. LOL
Denim jackets are not limited to local high schools.... Feel free to let me design one for your favorite NFL team, College or MLB team!! These jackets are a perfect alternative to the super heavy and hard to earn Letterman's jacket. Lemme tell you, a Varsity jacket here in Texas hangs in the closet for 10 months of the year, getting eaten by moths. To me, that is a total waste of money. A denim jacket never goes out of style and it is light enough to layer, keep in the car for chilly restaurants or that downpour you did not expect. Not to mention the ball games!! And the bling factor.... These jackets sparkle and shine under stadium lights!!!
You can ORDER your custom made JACKET HERE!!!!
Thanks for stopping in to visit!! Have a great day!!!