I had the pleasure of meeting Shyloh, a five month old Katy Tiger fan!!

She is sewwww cute! Her Mommy asked me to make her some "overalls" that she can wear to all the Tiger Football games. Here is how they turned out!!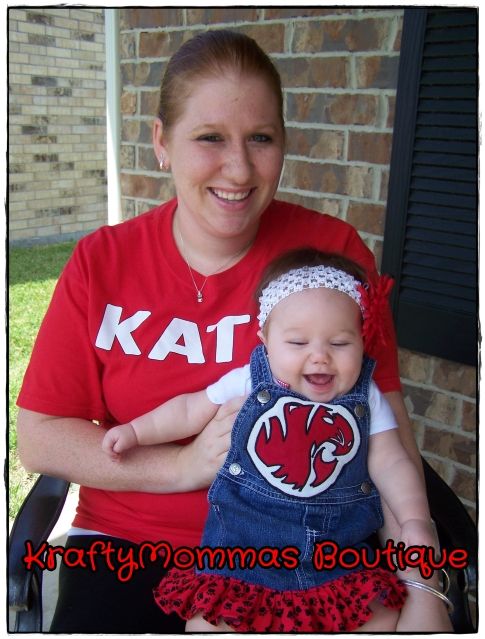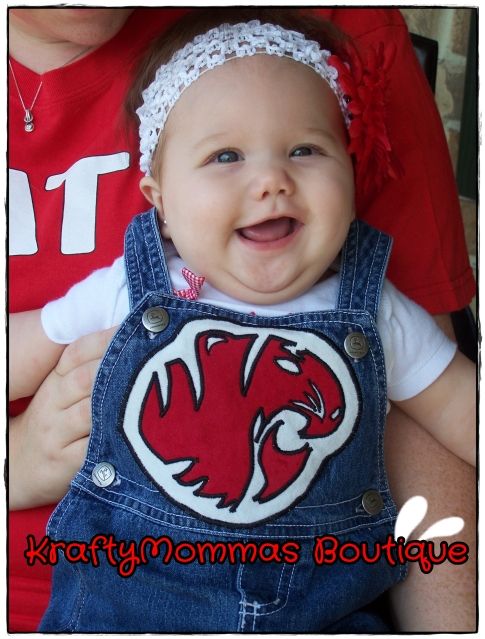 I am happy to take custom SPIRIT orders for ANY team/mascot. Feel free to EMAIL me with any questions!!
Have a happy Saturday. I need to return to my sewing machine. I am making a slew of 7 Lakes overalls right now.
:0) Trevor