Gosh, it sure is hot at Homecoming time here in Texas!!!!
Ever think to yourself, "Who talked me into to wearing the heaviest pair of denim overalls in the world, all day, all night, in the scorching heat???"
Problem solved. Shortalls. KraftyMommasStyle.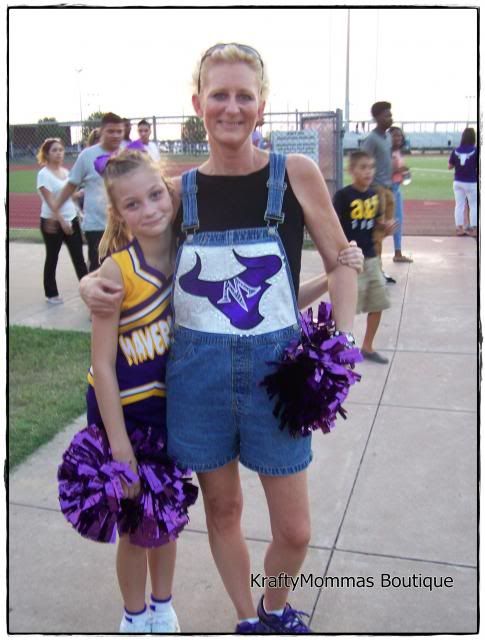 I made a pair of Maverick Overalls for the Pep Rally last week. Same look, shorter style, and I did not sweat my bum off!!!
These would be seeewwww cute paired with a cowboy hat, zebra leggings and black cowboy boots!!!
Just putting this out there for all you girls looking to be different, fun and comfy. Finding shortalls is easier, and sewing them up for you is easier... so the price is easier too!!!
:0) Trevor