....and along with that, a little breathing for me!! *Maybe*
Lots to do still and lots to share today!
First, today is the last day to order Homecoming Overalls for Mayde Creek High School. Your Homecoming is just 2 weeks away!! Time to get your hustle on!! LOL
Second, the Girls and I went to a Morton Ranch football game a couple weeks ago. We had a blast! It was an all day event for us... I set aside my sewing tasks for the day and we created our own MRHS tees. We did not get any good pics of the game, but we got a couple of shots of the tees before we left.
The game itself was fun and the girls learned some things about the sport. But the halftime show was amazing!! Both bands made a great showing of their field shows and we were impressed!! I know my HS field show was never as intricate nor as well displayed. We were more of a street/parade band, and we scored VERY well in band reviews. These shows we saw were very precise and I can see many of these kids moving up to the likes of any Drum and Bugle Corps. It was very refreshing, to say the least.
Third. I made some Katy Tiger Denim Jackets a few weeks ago and neglected to share them with you... So, here they are, LOL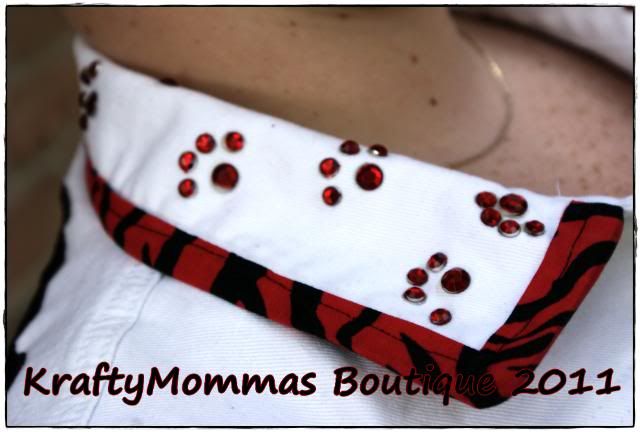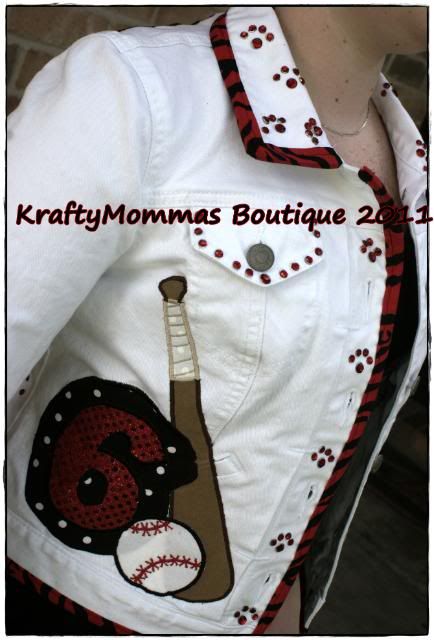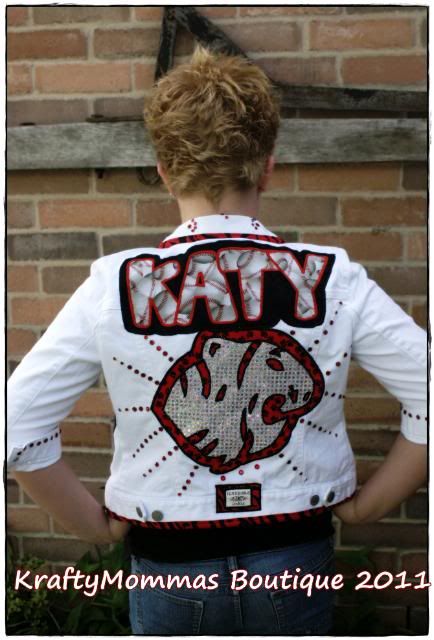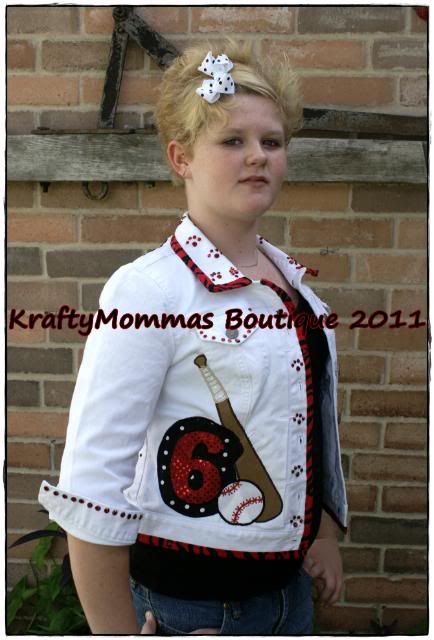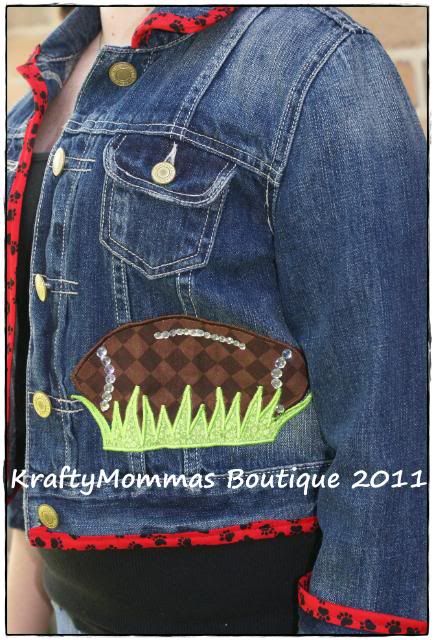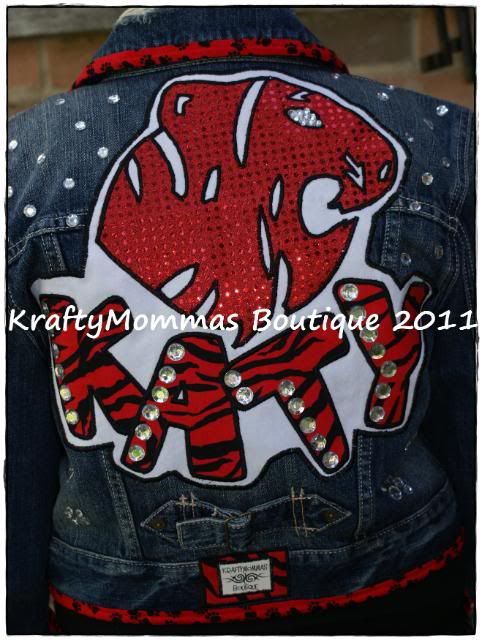 Lastly, but much more recent, I put the finishing touches on some Cinco Ranch Homecoming Overalls yesterday, and I snapped a few pics to share with you before making my deliveries. I sure hope Cinco wins their game tonight!!! Go Cougs!!


Hope y'all have a fabulous weekend... I have so much I have neglected around here I need to catch up on... The mountain of laundry and the grass that has not been mowed in over a month!! (I just giggle every time Rosie goes out to do her business and cannot find a place cuz the grass tickles her heiney.. o.O)