I love the simplicity of the paw print on the Cinco Ranch overalls.
I made these for Sidney.... I love how the Adrenaline Cheer Logo came out!! I can do anything!!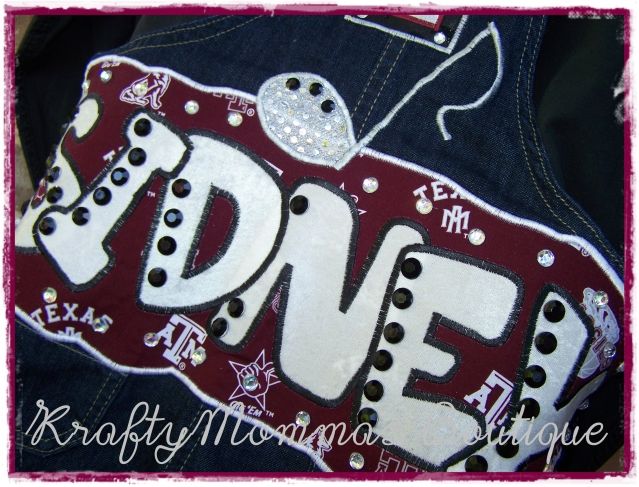 Stay tuned!! One last pair of Cinco burnin' through my machine and then next week I'll be featuring Taylor Mustangs!!
After that... Um, NOTHING!! Y'all need to start ordering some denim jackets so I have something to keep me busy!!
:0)
Happy Day... Trevor